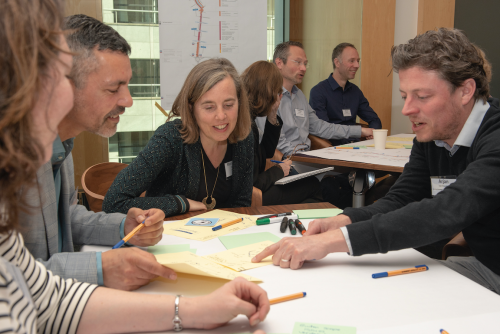 Time for a breakthrough
You have to take the next step and you can't do it alone. To do this, you are looking for a neutral and inspiring process coach who will show you the way. Who pays attention to both the group dynamics and the result.
"It's time for our team to get to grips with the why, what and how of our organisation"
"The parties are just not getting on well, while we have a complex issue to solve together."
"We want to organise a conference in the context of a major change."
"Our management has a clear vision, but how are we going to achieve this together?"
When we are asked a question like this, we are on the edge of our seats.